Hey Everybody,
I hope you are having a wonderful day.
Let's talk today about getting better and the philosophy of things getting worse before they get better.
This might be news to you. It's certainly not to me. Right now we are at a time, collectively, where we are sharing, in one way or another, new information.
You have to understand that most people, whether they are politicians or media people, are not skilled at weighing their words. They don't understand how words impact people. Or they do understand all of this and have particular motives which create particular effects.
Why I am saying this? It is because with push-backs of quarantines, and different language used, there is a feeling that "this is never going to end". That is where this philosophy comes into play.
Getting worse is the birth of getting better. Getting worse, so often in life, whether it's physical, emotional, intellectual or financial, is often the birth of getting better.
Look at your life and start to look at how many points in your life where you felt like everything was the worst it has ever been. On one small perceptual viewpoint, you are correct. Yet, that really was just the gestation period of when things were getting better.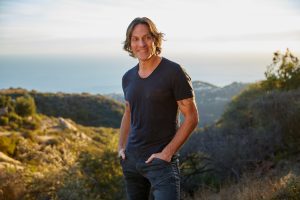 Don't be scared by all of this stuff. It's going to get worse! We are going to see bigger numbers. We are all going broke! We are all getting fired! All of this is not necessarily untrue. But if you are looking at it through a "gloom and doom" scenario, which is a very limited, immature, and ignorant perspective, then you will NOT understand that all of this getting worse is the price we pay to give birth to something so much better.
So think about that. Stop using those words; getting worse, horrible, awful, never, and start understanding and getting excited about the next "shitty" thing that comes down the pipeline. You will open up your arms and say, "thank you". It just means things are already getting better. Things are starting to shift and turn.
Take it from the very basic level. I see this in yoga classes all the time. Someone, including me, has some bizarre way of doing something that really isn't correct. Ultimately, they are going to hurt themselves by doing it. But you give them new instructions and then they say, "now I can't do it at all. I can't do anything. It's making it worse."
No! It's not making it worse. You are giving birth and paying the dues to ultimately correct something that was broken in the first place. That wasn't right in the first place. You are growing. These are called "growing pains".
So, please no more of this nonsense, at least for today. Don't be saying things are getting worse where we are. The moment you think that, just reframe it…Ah, things are getting better.
In fact there is a crescendo of crappiness. The next time I get a phone call wanting to bail out of the yoga studio. Or the landlord wanting his money. Or this is infecting more people. Or there is an earthquake. Or there is a fire. Or someone is sick with something else. I just smile and can't wait.
Because I know all of these "horrible things" are coming to an end. It's just the build-up to that end. That end then turns into something else, a clearer vision. A vision, where the whole time that you thought things were getting bad, actually they were just righting themselves and getting better. Just because they did not feel better. Just because they hurt and are uncomfortable does not mean that they are not turning into an awesomeness.
Take that! Think about it! And let things get better. But allow them to feel like they are getting worse, because that is the process, my friends. I did not make it. And I certainly can't break it. So I am embracing it and sharing it. Hopefully you will share it with someone today, too.
It was great checking in with you. Miss you all!
Peace,
EP