Hi, everyone!
As many of you know I've been leading one of a kind transformative adventures since 1999. Although each is different, they all share the same core ingredients that make our time together the single greatest journey of one's life: Authenticity, Transparency, Truth, and Fun
Our next journey on November 12-19th offers an intimate connection to nature set in a jungle we have yet to experience. Nestled just above the beautiful Pacific Ocean, our surroundings are magnificent.  A short walk or golf cart ride takes you to a vibrant town with additional golden beaches, shops, restaurants, art, and music. 
However, the greatest offering is that we will truly unplug!   Each cabana is naturally constructed open-air with a thatch roof, candlelight, and luxury bedding, including private bathroom with outdoor shower. The cabanas are private yet spacious. 
As The Doors sang "Come on Baby Light My Fire", I implore you to find the light of your wisdom through yoga, study, play, song, nature, clean whole foods and the company of brave, honest humans. 
 We look forward to combining expertise in the yoga community to make your experience one of a kind! 
This is your chance to empower yourself in an entirely new way!
~EP
Cost for 8 days and 7 nights…$3999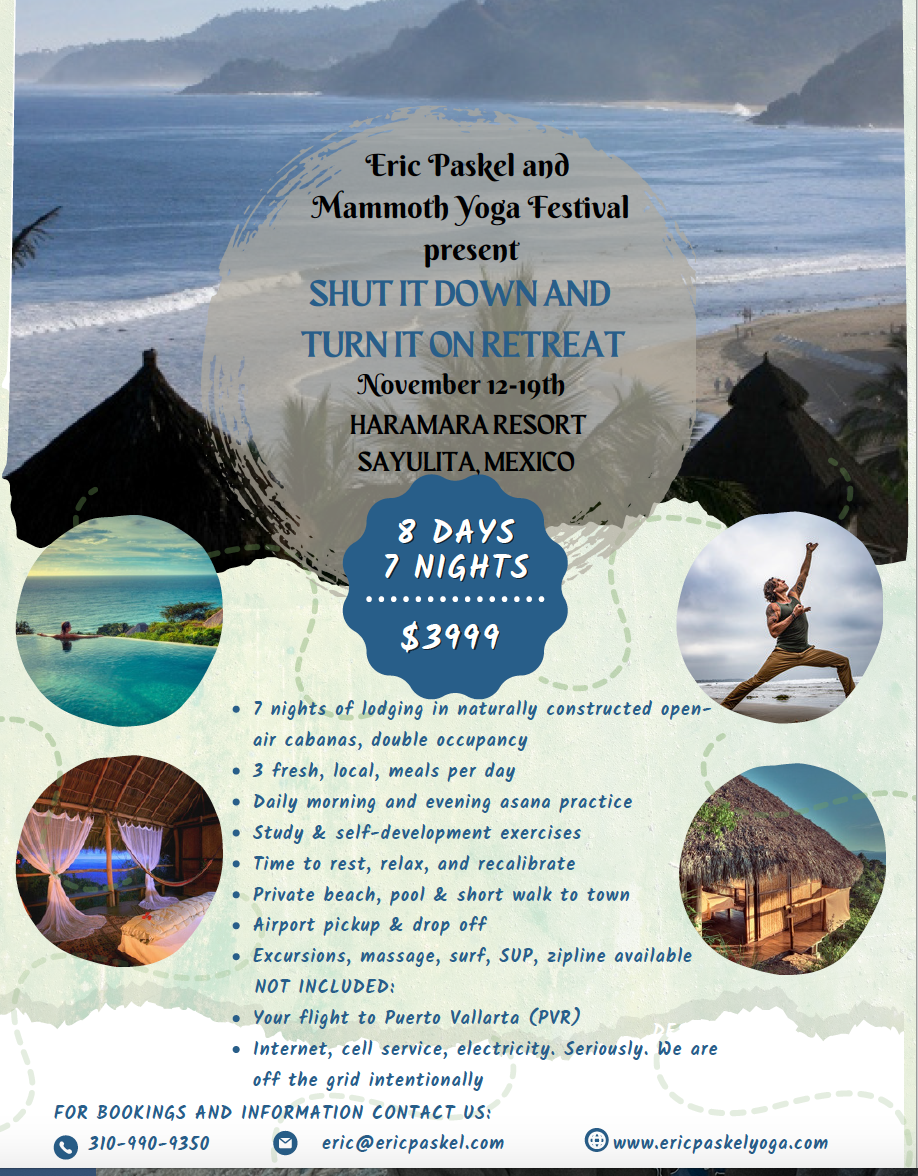 To reserve your place and for more info, contact us; (310) 990-9350
or
email eric@ericpaskel.com
This retreat is for you if…
You Feel Called to Recharge at A Deep Level
Your Practice Could Use an Infusion of Inspiration
You Crave Good Company and Meaningful Conversation
You Want to Get Away and Recalibrate Body/Mind/Spirit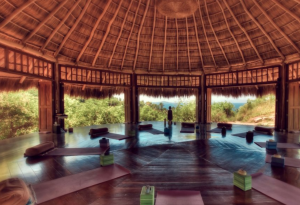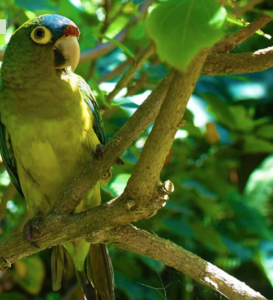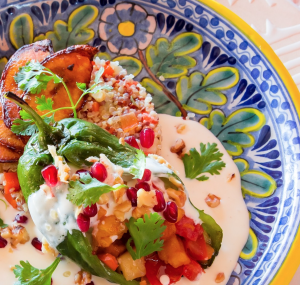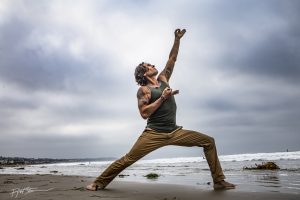 Your eyes need the green of the trees, the brilliance of a bonfire, the sparkle of the ocean. Your lungs long for fresh air. Your skin craves sunlight. And your spirit needs open space. Time in nature is a necessity. Slowing down and recharging, is medicine for modern life.
Each day you'll have options to practice in a beautiful open air yoga pavilion with 360-degree views of the jungle & ocean, and an afternoon group session that combines lecture, Q&A and practice. Expect demonstrations, partner work, breathwork, visualization and journaling. There will also be ample time for relaxation at the private beach, the infinity pool, or in a hammock in your cabana.  There will be time for activities, and exploration in nearby Sayulita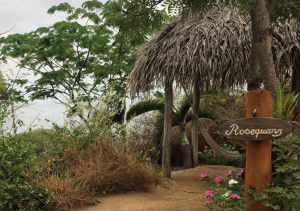 What's included:
7 nights of lodging in naturally constructed open-air cabanas
3 fresh, local, meals per day. Juices, smoothies, kombucha, snacks available for purchase at nominal charge
Daily morning and evening asana practice
Study and self-development exercises
Excursions and exploration in nature
Includes ONE voucher for massage, zipline, SUP, or surf lesson. Additional services may be purchased
Time to relax, reset, and recalibrate
Short walk or golf cart ride to nearby town of Sayulita
Haramara's unique setting, including private beach and saltwater pool
Airport pickup/drop off
What's NOT included…
Your flight. You're responsible for your own airfare to Puerto Vallarta (PVR)
Internet, WIFI, cell service, electricity. Seriously. This is off the grid. Intentionally.
Book now and pay Eric directly – email – eric@ericpaskel.com 
or through
Eventbrite